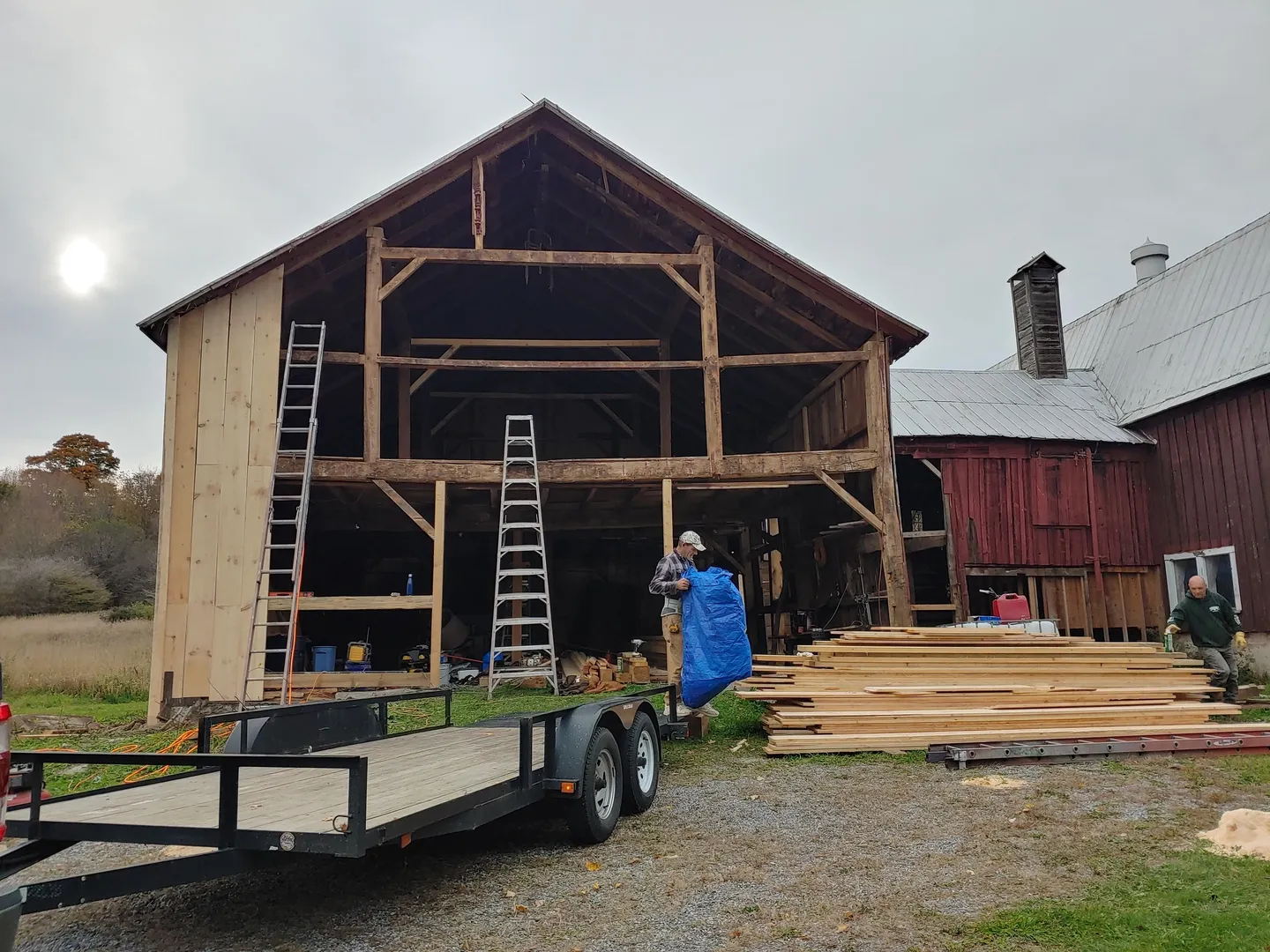 Mike's Barn Painting provides full-service exterior painting and restoration of your barns and outbuildings in the greater Northeastern United States. We use the finest quality products and paint to ensure lasting results.
With over 45 years of experience in the industry, we take great pride in our ability to tackle large and small projects. We have a proven track record with many satisfied clients in the US. We hire experienced workers who must pass a background check.
Hands-On Customer Service
We provide free, no-obligation estimates of your projects on time. Our team will visit your location to assess the project and discuss work with you. We feel it is our personalized service and commitment to your needs that sets us apart from the rest.
Proven Success in Painting and Restoration Projects
Whether your project is large or small, we can tackle it. Mike's Barn Painting remains a leader in this specialized field with notable corporate clients, such as the maker of McCain French Fries in.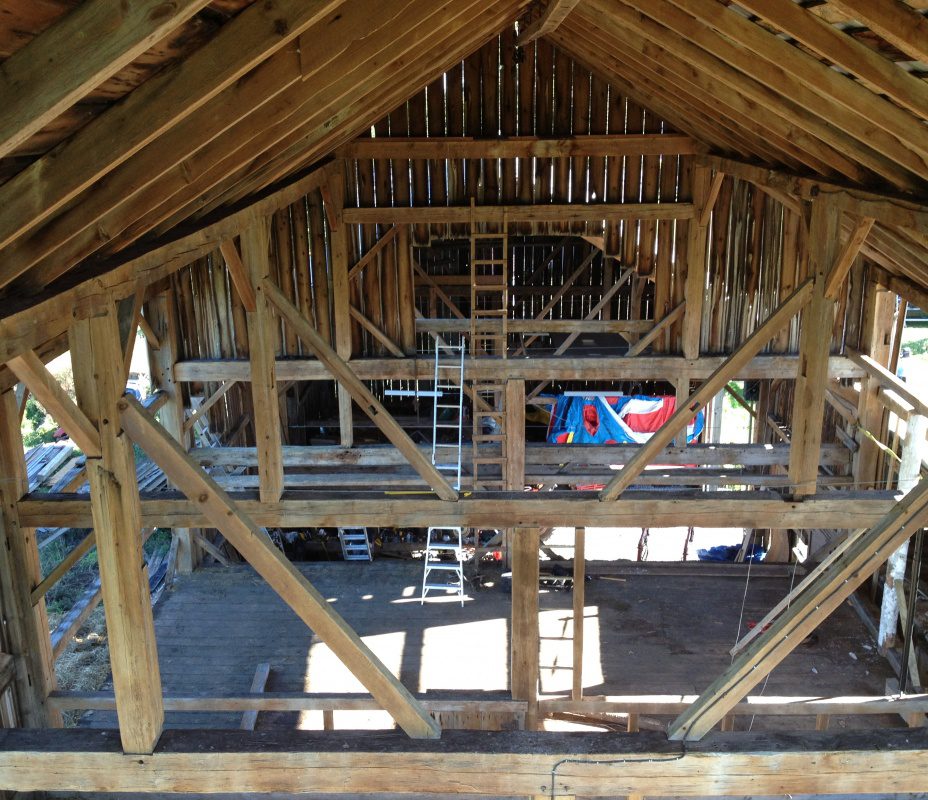 Below are quotes from just a few of our satisfied clients:
"Mike has done a number of steel roof painting jobs for us over the past couple of decades and we have found his work to meet our needs on all of the jobs."
McCain Produce, Inc.
"Mike gave us a fair price to tighten up and paint our barn roofs. The job was completed quickly and the high quality of work was very clear."
Simon of Conroy Farms
"Mike made our roofs like-new in just days. They are beautiful and I never even climbed a ladder! Do yourself a favor and hire Mike."
Ed, the Former Sangor Farm, Beekmantown
"Mike and his team are absolutely amazing!! We have never worked with a better contractor. We had numerous quotes and Mike won the bid based on his knowledge and experience. You would be hard pressed to find better. Mike repaired our 150 year old barn structurally and cosmetically with ease. He also painted our dairy barn and milk house. We would hire him again in a heartbeat! added before and after shots."
Jody Ehrlich
"The Ulster County Fair is lucky to have several 1840's barns on our Fairgrounds. They had not been painted for almost 20 years. Mike not only came in an painted 5 of our large barns, but replaced many bad boards and even replaced almost the entire side of one of the Barns. I can't say enough good things about the work performed and would highly recommend them to anyone."
Gary Newkirk
"My husband and I hired Mike to stain the outside of the 1872 church we purchased and turned into a second home. He ensured he completed the job with proper weather conditions for staining, to give the best results. We are more than pleased with the detail and quality of his work!"
Francine Newtown
"Mike painted and did some minor repairs to the roof of my 1820 home and did an excellent job. Many people commented that they thought a new roof was put on. I am very pleased with his work and highly recommend him for you roof painting needs."
Charlotte Lauzon
"Our 1810 barn is ready for the next generation thanks to Mike's Barn Painting - carefully restored and stained -- on time and on budget!"
Roberta Morris
"Mike stained our barns and painted all the trim. Very professional! He and his assistant also repaired / replaced boards. Very happy w his work. Nice to work with😊. I'd gladly refer to anyone looking for a barn specialist."
Suzanne Dingley
"Mike did a fantastic job painting St. Mary's Church roof in Fort Covington. His work is high quality and very professional. We, highly recommend his services."
St. Mary's St. Joseph's
"Mike and his crew did a great job on our old barn. It looks brand new. Hire Mike with confidence."
Gerald Maloney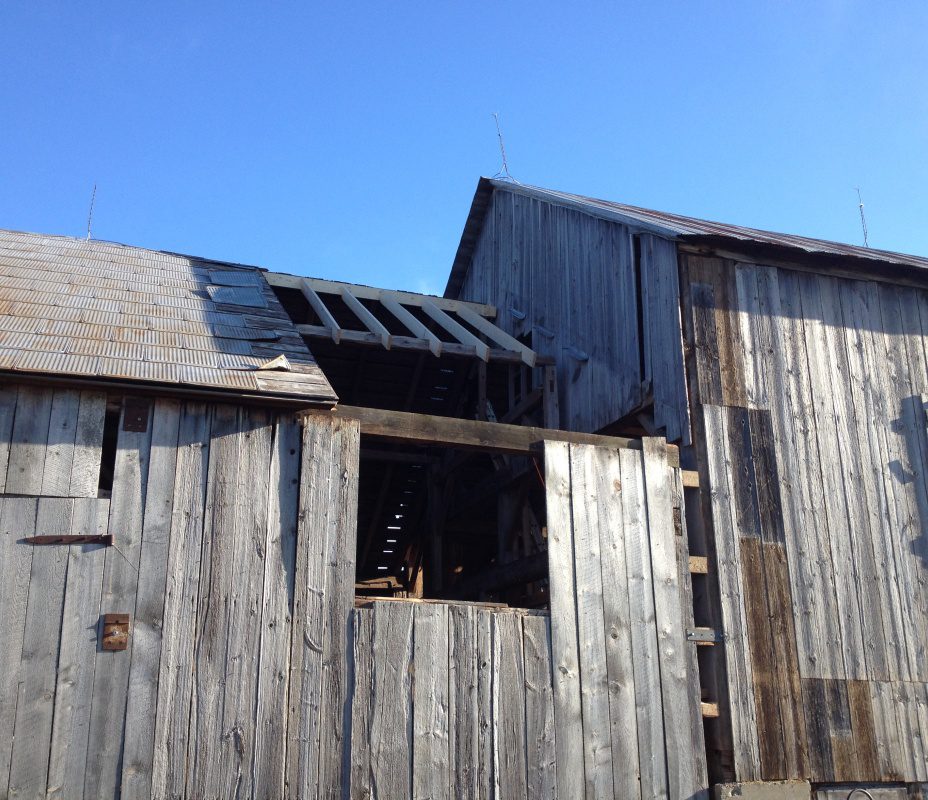 If you would like to know more about our offers or would like to set up an appointment, please send us a note.